Current Government Employment Statistics – July 2015
Latest employments statistics report issued by the U.S. Bureau of Labor Statistics, showed government employment remained flat in July. Employment at the federal, state, and local levels changed little over the month. Government added 62,000 jobs over the past 12 months, with the majority of the employment gain occurring in state government education and local government, excluding education.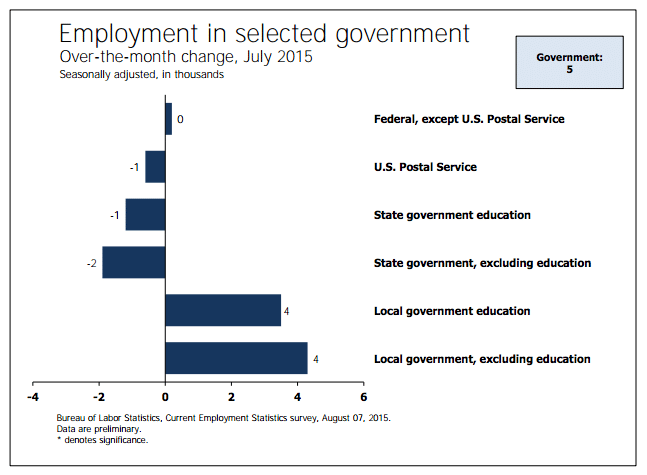 Overall, nonfarm payroll employment increased by 215,000 in July. Retail trade, health care, professional and technical services, and financial activities added jobs. The employment change for June revised up from 223,000 to 231,000, and the change for May revised up from 254,000 to 260,000. Incorporating revisions, monthly job gains averaged 235,000 over the past 3 months Average hourly earnings of all privatesector employees increased by 5 cents (0.2 percent) over the month following little change in June (-1 cent). Over the year, hourly earnings are up 2.1 percent. In July, average weekly hours edged up 0.1 hour to 34.6 hours.